Ever got bored on a long-haul flight? Fed up with the questionable entertainment content offered on a transatlantic route? Say no more.
Broadway king Tituss Burgess might be your next in-flight service manager if you wish to attend next year's World Pride in New York City. And it's guaranteed it will be one to remember.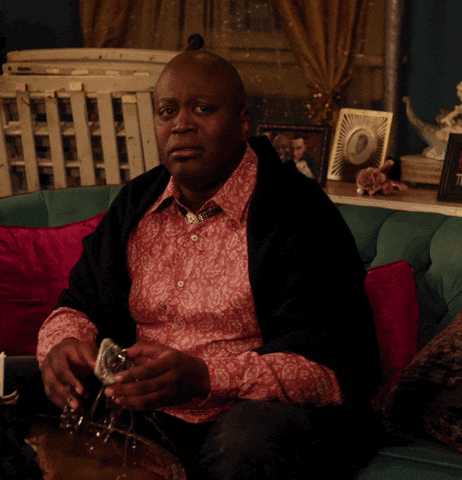 The Unbreakable Kimmy Schmidt actor, in fact, will lead an entirely LGBTI pilot and cabin crew on a London-NYC flight operated by Virgin Atlantic.
Passengers should expect a true celebration of queer culture 38,000ft above the Atlantic.
Alongisde a performance by Burgess, the one-off flight will feature flamboyant on-board entertainment including a resident DJ. Furthermore, there will be a Drag-Queen Bingo and a Judy Garland singalong.
And for those looking for love, an inter-seat speed dating might do the trick. No sneaking into the toilet, though.
World Pride in New York
The Pride flight will bring passengers to New York just in time for the annual march in June 2019.
Next year's parade will be even more special as it will mark the 50th anniversary of the Stonewall riots, a pivotal moment in LGBTI history.
'At a time when we're seeing the rights of minority groups under threat, it is more important than ever we stand up and make our voices heard,' Burgess commented.
'The LGBTI community has made enormous strides over the last 50 years, and I'm so proud to partner with Virgin Holidays and Virgin Atlantic to mark this occasion in style and celebrate the hard-won freedoms from those who came before us.'
The flight departs from London Heathrow on Friday 28 June 2019, flying direct to New York City's Newark airport with a flexible return date on offer.
Virgin Holidays offer different options to holiday-makers. Flight prices range from a £380 (435€, $520) flight-only ticket to a full three night package from £699 (800€, $920).
Visit virginholidays.co.uk/prideflight or virginatlantic.com/pride for further information.